CONVERSATIONS ON DEMOCRACY
Peabody and duPont-Columbia award–winning journalist Andrea Bernstein is Co-Host of the Trump, Inc. Podcast, a co-production with ProPublica. She is the author of "American Oligarchs: The Kushners, the Trumps, and the Marriage of Money and Power." Bernstein's latest podcast, Will Be Wild, examines the events leading up to January 6th and will be released in April.
Bernstein covers the business of the Trump administration, and, with her colleague Ilya Marritz, has broken key stories, including those on how Donald Trump, Jr., and Ivanka Trump avoided criminal indictment, Paul Manafort's money-laundering, Michael Cohen's fraudulent business practices, and Rudy Giuliani's dealings in Ukraine.
Andrea Bernstein and Ilya Marritz, who created the award-winning Trump, Inc. podcast for WNYC Studios before leaving New York Public Radio last month, will keep their focus on Washington as they set out to create their next show. Bernstein and Marritz have signed with Audacy's Pineapple Street Studios to create an investigative document series on the Jan. 6 insurrection at the U.S. Capitol. The yet-to-be-titled series will launch in early 2022.
Bernstein, a long-time and regular contributor to NPR, has covered six national elections including the 2016 election, and her beats have included government, politics, transportation, environment, housing, and policing. At various points she's been assigned to cover Hillary Clinton, Rudy Giuliani, Michael Bloomberg, George Pataki, Eliot Spitzer, David Paterson, Chris Christie, Bill de Blasio, and Andrew Cuomo. Her investigative reporting on the Bridgegate scandal with Matt Katz won WNYC News its first-ever Peabody award.
Bernstein was one of 12 US Journalists to win a prestigious year-long 2007 Knight Fellowship at Stanford University. She has won over 50 awards for her work, including the duPont-Columbia Award, the George Foster Peabody Award, the Investigative Reporters and Editors award for radio, the National Press Club award for environmental reporting, and national Murrow (RTNDA) and Society for Professional Journalists awards for investigative reporting.
She has taught journalism at City College, was the Jack Newfield Professor of Investigative Journalism at Hunter College, and led trainings for journalists in several venues, including preparing reporters in Bhutan to cover their first-ever political campaign in that country's transition to democracy.
She was a political correspondent for the New York Observer for eight years, and her work has also appeared in The New Yorker, The New York Times, The Washington Post, ProPublica, The Guardian, New York Magazine, The Nation, and the New York Daily News.
She graduated from Yale University, cum laude, with honors.
She lives in Brooklyn with her family.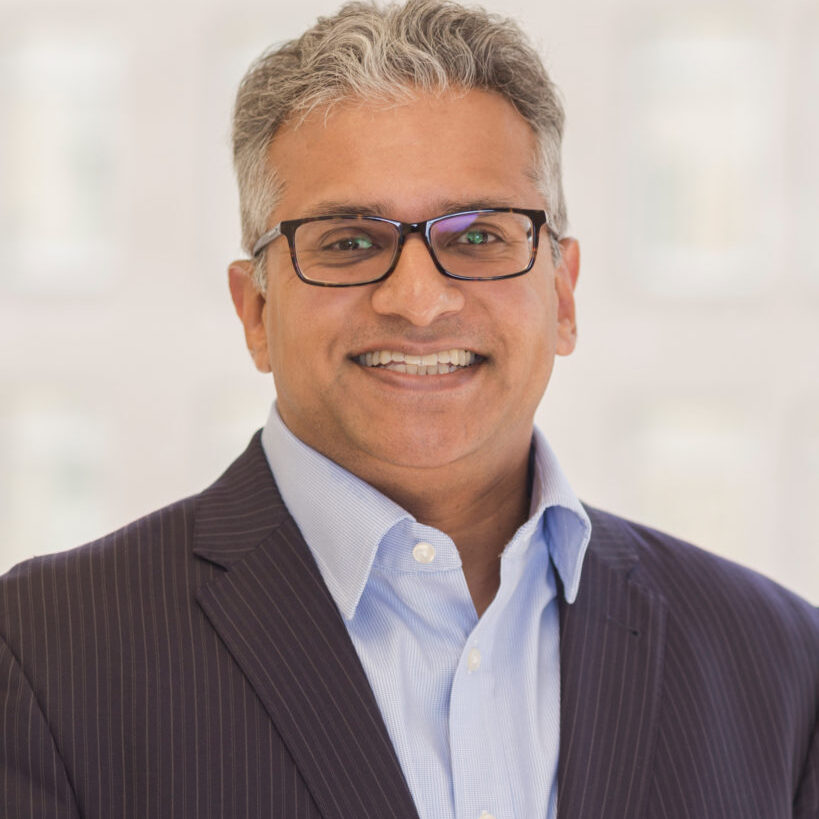 Salin Geevarghese is the President & CEO of SGG Insight, LLC, a consulting firm offering comprehensive services to public, private, nonprofit and philanthropic sector leaders and organizations. He also serves as Senior Fellow at the Center for the Study of Social Policy (CSSP) as well as the founding Director of the Mixed-Income Strategic Alliance and its Innovation and Action Network. The Mixed-Income Strategic Alliance is a collaboration of CSSP, the National Initiative on Mixed Income Communities at Case Western Reserve University and Urban Strategies, Inc.
From April 2014 to January 2017, Geevarghese served in a senior appointed leadership post as HUD's Deputy Assistant Secretary for the Office of International and Philanthropic Innovation (within the Office of Policy Development and Research) during the Administration of President Barack Obama. Appointed by Secretary Shaun Donovan and serving under Secretary Julian Castro, in this role, Salin led an innovation team charged with engaging cross-sector and cross-border partners to harness and apply best practices, programs and policies for the benefit of communities and aligning common efforts. Among the most prominent roles, Geevarghese led the United States' domestic preparations on the New Urban Agenda and co-led with the U.S. State Department its delegation in October 2016 to Quito, Ecuador for Habitat III, the largest conference in the world focused on sustainable and inclusive urbanization and the role of cities for growth and shared prosperity. The conference is organized by the United Nations and held every 20 years.
Prior to this appointment, Secretary Donovan appointed Salin as Acting Director of the Office of Sustainable Housing and Communities. In that role, he was responsible for advancing housing and communities that increase affordability, cost savings, efficiency, and quality of life, while also expanding regional economic growth and opportunity. He provided technical and policy support for energy, green building, and integrated housing, transportation and economic development programs at HUD and around the nation. Salin came to the Obama Administration as a Senior Advisor and as part of the founding leadership of HUD's Office of Sustainable Housing and Communities and the Partnership for Sustainable Communities between HUD, DOT and EPA. Geevarghese also consulted on many of the place-based initiatives of the Administration as well as efforts to embed and institutionalize its key design and operational elements.